45
Jan. 26 news, Google Deep Mind CEO Hassabis attended the 17th in Munich, Germany held the DLD (digital, life, design) innovation conference, announced the real version 2.0 of the AlphaGo. The new version of AlphaGo is characterized by the rejection of the human Chess, rely on the depth of learning to grow up to challenge the limits of Go. Hassabis also said that the new attempt will bring new challenges to humanity, namely, "Understanding the AlphaGo approach, exploring the limits of the 'deep learning' approach, reaching the 'Go God' realm."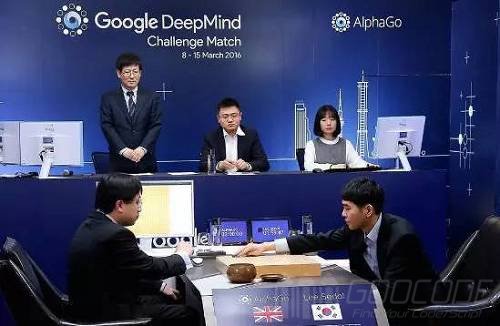 New Year's Eve AlphaGo mask in China and South Korea chess network, the top professional players of human achieved 60 to 0 victory, but this version of AlphaGo is not 2.0 version. The 1.0 version of AlphaGo is the "depth of learning" human chess to draw the number of hand chess valuation, but the 1.0 version of the AlphaGo moves are not off the human understanding, but also the human chess players have played chess. If the 1.0 version of AlphaGo is perfect, it means reaching a near-perfect Go value evaluation function, and version 2.0 AlphaGo will use this valuation function to self-match and "depth learning", no longer limited by human chess, Under the really belongs to the "artificial intelligence" Go.
"Google probably thinks it's hard to really go beyond human standards," says Gandhon Geng, a professor of electrical engineering at Asian University in Korea. "So we're looking for new ideas and new breakthroughs." But self-study The more advanced Go AI, remains to be seen. "
It is reported that not only Google Deep Mind, the development of "criminal days" of Chinese companies are also doing similar attempts. The company's another Go AI "Li Long", not based on human chess rely on self "depth of learning" growth force. At present, "Li Long" in Korea, "Korean Q game" on the world's top players made more than 80% of the winning percentage, the current winning rate is not as "criminal days" of more than 90% winning percentage. And "Li Long" played against a professional player, said: "Chess Wind is very aggressive, change a lot of strokes.
In addition, Hassabis at the DLD (digital, life, design) innovation conference, said: "AlphaGo Google to save power consumption.Google data center daily electricity consumption is amazing, we use AlphaGo algorithm reasonable configuration cooling device "The result is a 40 percent reduction in energy consumption for the cooling plant and a 15 percent reduction in total power consumption across the data center.
"AI is an amazing tool for cultivating human creativity and developing real potential," says Hassabis. "The combination of human and AI capabilities can make great things happen."
January 20 Google founder Sergei - Brin attended the Swiss "2017 Davos Forum," he said: "It is difficult to accurately estimate the limits and influence of artificial intelligence, but human through artificial intelligence, you can put Time is spent on more creative and meaningful things. "