488
Fans are a staple of the Internet, has a lot of fans, do not worry about food. However, eating a bit like eating fast food fans, come, easy go in a hurry. Most fans a rotten cook, unable to withstand the temper, so the "loyalty" of the word seems farther and farther away from us.
Yes, all the way up in the divorce situation, brand loyalty is also deteriorating. These two phenomena seem like unrelated, but they both should have been ravaged by a handful of Internet: The Internet opened up our eyes, to facilitate interaction with Ta Ta choose more, it is messy. In this process, no one is better or worse, and human nature has not changed, but encountered a new thing only.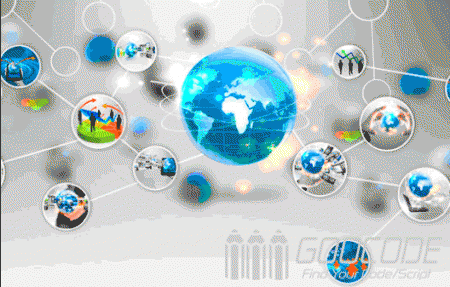 Why China's economy can engage their fans?
Fans economy benefited from China's demographic dividend Rounds. Large population Internet car to catch a ride, even the little things sesame garlic skin can also be heated discussions in China on Earth may also have this condition. China's population, the number of Internet users, mobile phone users are still rising, but still much room for the latter two, so all of the acceleration are great. All fanaticism, all around this acceleration in turn. Therefore, the "Bo eye," "smashing money crying," this type of fast track brand strategy is very popular, because only so that you can earn a lot of money, how empty talk about feelings with consumers slowly ah.
So, fans economy is to make quick money business. It's not that it is bad, but the current Chinese Internet presence for this economy. There are fast money when there is what normal people willing to go slowly to build a brand out? God knows what will happen tomorrow? Now is the fanatical period, not to precipitate period, so do not worry about that, as some experts criticize China or Zhaoyan corporate fucks a pass. Not to tide receded when the nude beach is succulent.
Fans are not your users
Fans behind the word, the default is a group. Since it is a group, follow the trend of many ingredients, which means that fans love is not a brand, but after hearing rumors surrounding a drilling Qucourenao's. Yes, they want is a sense of participation, such a sense of participation based on the participation of others as a basis. When the day of a fan group to be disbanded, leaving a brand usually only stay there all alone, even crying out loud, the fans will not be coming back to it comforting.
Most fruit powder is not generally a fan, but Apple's real users, because they agree with the sense of technology that Apple cool; and the noodles they could just be a fan of it, can not be regarded as real users, they may just be marketing starving hungry group of people. The so-called user, you must be really agree with you and trust you, and not just with people you do trading. When you 犯毛病 users will understand you even forgiving you, and the fans are very easy to get agents just quickly disappeared, and even fell out with you.
So, even if you are a fan of the economy make a lot of money, and do not forget the majority of fans are not real users. Both fans groan money in the economy, but also to foster the user's intentions, the days will feel better.
Fans poke find users: Do not play man show
People-centered economy is obviously a fan of the features. Many companies tend to be well-known leaders first, and then the way the brand. Personally feel that this is not conducive to the sustainable development of the brand. Whether Chu Shijian oranges, Overheating hammer phone or Aoi Bra, appears to be very hot, but the risk is relatively large, perhaps cool down after the heat is not up. I admit that some people are of the world, but everyone has to grow old one day, after the popularity of capital used up, and then take what came out to support this brand? Especially when I heard her female supplies attracted a large proportion of male friends, I know she is just out to sell.
A person made a star of course much easier than create a brand, the former only needs a fast track approach to advertising, while the latter requires long-term commitment to deep plowing. Advertising tends to attract the eye, but also easy to be forgotten; but after sow the seeds sprouted on unstoppable. For a brand, advertising and stories are indispensable, as a former good food, the latter as a staple food, should not be missing, especially the staple food is just to be.
Just do not eat a bite may soon be emaciated, just do not eat a bite may not be much problem. Therefore, branding, we can not order people as cards, otherwise mostly attracted fans, rather than the user. One day, you'll become a fan of the outcast.
Fans obsessed with your marketing gimmicks and big news, user bit value your hard feelings, always keep interact with you. "There is a sense of anger brush" is now the law of survival of many Internet brand, in this situation the theme of the acceleration is very reasonable. But cultivate brand soils are slowly formed, there is a sense in the brush while heart sank to export its brand story, maybe you will go the way of Internet more secure.