1
Google announced the launch of Google+ feature called "Collections" that allows users to publish to a specific topic related to pictures, articles and other content, such as food, movies or space and so on.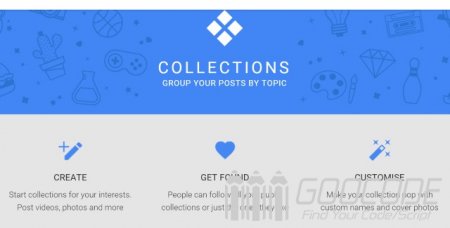 Users can focus on other users favorites and decide who can see these collections. This function with the same social networks through its online competitors Pinterest bulletin board offered similar functions.
Industry pointed out that Google is justified to catch up with the pace of Pinterest, which in March launched a financing round, when it reached $ 11 billion valuation. Compared with a year and a half ago, the valuation Pinterest has grown by nearly 200%.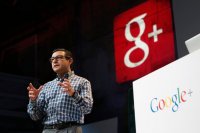 Try to Google, the move is the "resurrection" of its troubled social network Google+ made, the service could not be as attractive to like Facebook or "burn after reading" and other communications applications Snapchat younger rivals a large number of users. On an official Google+ department David Brisbane Bies (David Bresbis) office less than a year was replaced in March this year, he was succeeded by Vice President of Google's product Bradley Horowitz (Bradley Horowitz).
"Collections" feature can be used on the network and run the Android operating system devices. Google said the new feature will be available in Apple's iPhone smartphone and iPad tablet computers at a later date.
Google+ Collections URL: https://plus.google.com/collections