2
November 9 news, Microsoft's Xbox business leader Phil Spencer (Phil Spencer) on Twitter on Saturday announced that it has completed a $ 2.5 billion acquisition of "Minecraft" developer Mojang deal.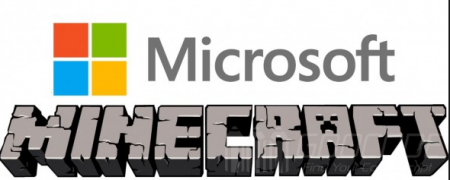 Spencer said: "The transaction was formally completed today, we welcome Microsoft Studios Mojang came to our family.." Minecraft "excited about the possibility of communities."
In mid-September this year, Microsoft announced that it will acquire Mojang. Microsoft was expected that the deal will be completed by the end of 2014. In the current fiscal year ending June 30, 2015, the deal will achieve breakeven. After the acquisition, Mojang's founding team, including major shareholders and "Minecraft" developer Markus Persson (Markus Persson) will leave.
Persson announced in the trading day, said: "This has nothing to do with money, but after the results I Rational Thinking."
Mojang will join Microsoft's internal studio team. These studios include "Halo" developer 343 Industries, "Forza" developer Turn 10 Studios, as well as "Gears of War" developer Black Tusk Studios. After the acquisition, Microsoft will have two wholly-owned game studio in Europe, the other is located in Denmark, "Max: Brother curse" developer Press Play.
Spencer had previously confirmed that, although Microsoft will Mojang income under, but Microsoft does not intend to stop "Minecraft" developed on non-Microsoft platforms. In addition to the Xbox 360 and Xbox One platform, "Minecraft" as well as Android, iOS, PS3 and so on Windows versions. As of June 25, all of these versions bring the total revenues approaching $ 54 million.