0
Finally, with the arrival of January 14, 2020, the ten-year-old Windows 7 operating system has officially retired. Starting today, Microsoft will officially discontinue support for Win7, which means that users can still use this classic operating system normally, but Microsoft will no longer perform any reason and update.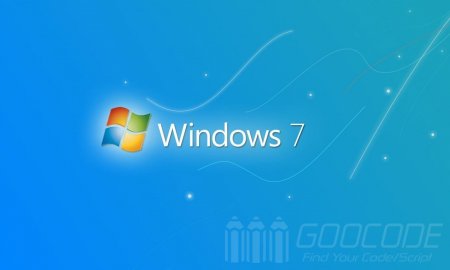 Microsoft stated that "after January 14, 2020, Microsoft will no longer provide security upgrades or support for computers with Windows 7 installed." Windows 7 was born in 2009, and it has been more than 10 years. 10 years of maintenance, so the impact of this outage is not small.
When the Windows 10 system was first released, there was a free upgrade event, but the event has ended. Therefore, Microsoft recommends buying a new computer directly to get started with Windows 10.
Microsoft officially ends support for Windows 7
Alas, Windows 7 as an operating system that has been around for ten years, the user base is still huge. According to a report released by market research agency Netmarketshare, in December 2019, Windows 10 system market share reached 54.62%, while Windows 7 ranked second with 26.64%.
Windows 7 was born in 2009. On January 14, 2015, Microsoft stopped mainstream support for Windows 7 and no longer added new features. In July of the same year, Windows 10 was launched, and Microsoft has been persuading users to upgrade their systems, but many users have become accustomed to using Windows 7 or even Windows XP.
According to the domestic market share of Windows 10 surpassing the speed of Windows 7 in 2019, it may take some time for Windows 10 to reap the hearts of over half of the domestic users.
Technical upgrades and changes are inevitable. The suspension of Windows 7 may be the best time for Windows 10. But how to make users more willing to accept and transfer is a challenge for Microsoft.
Microsoft official advice is: The best way to stay safe is to use Windows 10. Using a new computer is the best way to experience Windows 10. Although Windows 10 can be installed on older devices, it is not recommended.