2
If you are in the cloud computing industry, so there will be a lot of people let you explain in one sentence: What is cloud computing? There must be a lot. Before I answer this question, will directly apply Baidu Encyclopedia explanation: cloud computing (cloud computing) is based on the increase in Internet-related services, use and delivery models, usually involving provided through the Internet dynamically scalable and often virtual of resources. General questioner after listening to my explanation will be two reactions, and Oh oh.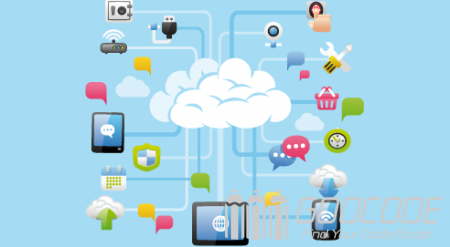 Today, three words I would use cloud computing industry leading: SaaS, PaaS, IaaS come and talk to you what is cloud computing.
SaaS
SaaS cloud computing is uppermost, do not misunderstand, this is not the top martial arts' top martial arts "that means, but you live on the fifth floor, I lived on the sixth floor, I am your" top "of the meaning. SssS (layer) in the cloud is based on the specific application, SssS layer on the platform that is closest to the user level. Such as multiple backups in the cloud is to allow users to directly through a simple application to manage and protect data while users can also achieve data interoperability between multiple cloud based multi backups, for example, if you want to Ali cloud data backup to Baidu cloud, you need to do is first Ali cloud data from the clouds to win and then upload. If you use multiple backup, you can save the downloaded data to a local this step. Here SssS can even be defined as a piece of software, it will have a "software as a service" argument.
PaaS
The so-called PaaS actually refers to the software platform developed as a service provided to users. PaaS platform based on user or business to quickly develop applications and products they need. Meanwhile, PaaS platform to develop applications to better build SOA-based enterprise applications. PaaS as a complete development services, from providing development tools, middleware, database software and other developers to build capabilities required for all applications development platform. Azure is a specific PaaS. Azure Services Platform includes the following major components: Windows Azure; Microsoft SQL database services, Microsoft .Net service; for sharing, storing and synchronizing files Live service; for the business of Microsoft SharePoint and Microsoft Dynamics CRM services.
IaaS
The so-called cloud storage is that the large number of various types of networks of different types of storage devices through the application software to combine work together to provide a system of external data storage and business access, saying the point is straightforward on-demand. Of course, the specific implementation process would not like to put it so simple. White said that this IaaS cloud maker. IaaS (Infrastructure as a Service), refers to the infrastructure as a service, consumers can get services through the Internet from a good computer infrastructure. Internet-based services (such as storage and databases) are part of IaaS. Other types of services, including on the Internet platform as a service (Platform as a Service, PaaS) and software as a service (Software as a Service, SaaS). PaaS provides a complete or partial application development accessible to users, SaaS provides a complete application that can be used directly, such as enterprise resource management through the Internet.
SaaS, PaaS, IaaS cloud computing three-tier structure, but not between the three did not need to be very clear distinction. The fundamental purpose is to solve the problem of cloud computing, SaaS, PaaS, IaaS are trying to solve the same business problems - even with as little as zero capital expenditure, access features, scalability, service and commercial value. When some cloud computing model has been successful, the boundaries between these three will further blur. Successful SaaS or IaaS service can easily be extended to the field of the platform (PaaS).