0
According to Sina science and technology reports, the US National Security Agency (NSA) former employee Edward Snowden on Saturday accepted the video interview "The New Yorker Festival" activities. In the dialogue with the "New Yorker" reporter Jane Mayer grace (Jane Mayer) an hour, Snowden recommends that if you want to protect your own privacy, so the audience should stop using Dropbox, while avoiding the use of Facebook and Google and other well-known online service.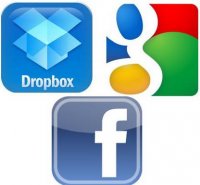 In the audience Q & A session, Snowden said that users should "look for encrypted communication service" because such services can protect the interests of consumers. He also recommended to watch out for those "who for privacy hostile attitude" of online services, especially Facebook, Google and cloud storage service Dropbox. The latter does not support encryption technology (Dropbox, however, said the company will user privacy as "the highest priority work"). Snowden recommends that users use other storage services such as SpiderOak, the service supports encryption technology. But he also said that the public needs a lot of technology has not yet been invented, or has not yet been widely accepted.
Snowden also suggested that Americans should not be sent unencrypted text messages via cell phone, but the use of Silent Circle and RedPhone and other encryption services. And even provides encryption technology and better security, Snowden also believes that there is no a cell phone, especially running Apple's latest iOS mobile phone system, completely clear of third-party monitoring. The main mobile operators and terminal manufacturers, including Verizon, AT & T, and Apple can be summoned, and related departments still can request a search warrant to obtain a suspect in the phone message.
Snowden said he never regretted the exposure of the NSA's secret files. He pointed out that this information is not intended to promote exposure adjustment policies, but to stimulate discussion on privacy protection, and government intervention in the public domain. Snowden also repeatedly said that the public must focus on promoting political reform, thus forming a "better, safer, freer society."
Snowden will not return to the US in the short term. He said: "I want my case to the public of the jury, but said they refused." During the talks with the Government, he failed to get a similar Dan Ellsberg (Dan Ellsberg) a fair trial. Asperger exposure in more than one secret Pentagon Papers in 1971.
Snowden also said he fled to Russia and China's approach is somewhat ironic. He said he onward flights to Moscow is really just a stop in the middle of Latin America, but the US government froze his passport in the process. Snowden said he is working on a project to help those reporters in the sensitive areas of coverage. But he refused to disclose more information on this item.
Throughout the interview process, Snowden looked calm and humble. In an interview at the end, one of the audience called him a hero, but Snowden responded by saying:. "I am grateful for all the support provided, but it is important to remember I'm just an ordinary person, not a hero."
Micro Comment: Snowden's proposal is probably the recommendations of US Internet users should, I think, for the Chinese Internet users, security and privacy is a luxury, so you should try to use these three services, domestic service is not a substitute can do better than the three on privacy and security. Dropbox and Google have provided a two-step certification, which guarantees its cloud storage and mailbox difficult to be hacked, because the hacker is difficult to obtain the user's mobile phone dynamic password, and for Facebook, I still have not heard that Chinese citizens are involved in speech and jail cases on Facebook.