3
April 30, 2015, NSFOCUS released 2014 report Internet financial security. Reports collected in 2014 in the financial industry Internet 134 security vulnerabilities, Internet banking common security vulnerabilities statistics and in-depth analysis, and gives protection program design from a business point of view, including unauthorized exploit code protection, any user password modify malicious registration code protection, malicious SMS code protection. Report for Internet financial organizations and practitioners as a reference value. The following is the full report.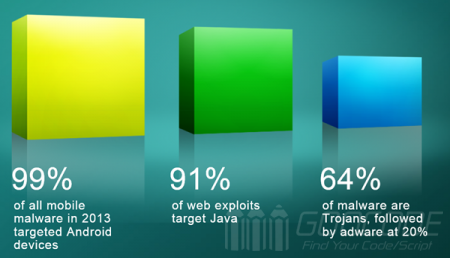 Internet banking security situation is worrisome. According to incomplete statistics, by the end of 2014, nearly 165 since the hacking P2P platform caused system failures, data tampering, one waited in vain for looted funds. Currently many P2P platform overall risk level security technology with their business does not match, the lack of professionalism, the core technology to prevent hacker attacks, hackers take advantage of the opportunity to give, how to enhance platform security capabilities become a serious problem. Former vice president of People's Bank of China, the famous economist Wu Xiaoling said: "According to the latest report of the World Anti-Hacker Organization, China has become the world's hackers P2P lambs."
In recent years, the financial industry, a new Internet system is very much on the line, NSFOCUS Security Team NSTRT collected in 2014 in the financial sector of the Internet 134 security vulnerability reports, and the type and number of vulnerabilities do a statistical report of the main points as follows:
View 1: Internet blackmail financial security incidents rise, profit-driven obvious.
Point 2: showing part of a centralized security vulnerabilities of individual vulnerability is very common.
View 3: Internet financial industry entry threshold is too low, insufficient attention to security development.
View 4: Developing Security bug fixes cause behind the high cost.
At once a long time, the financial industry's most typical online banking system after years of safety lessons and tests. Today, we are pleased to see that many years ago that common risk vulnerabilities have been difficult to find in the online banking system.
Once upon a time, the Internet tidal wave to the financial industry has brought a new storm. It is more open than the online banking system and diversification, higher their risk protection it more complex. 2014 major security incidents make us realize that, in the commercial interests of the drive, to risk even faster than we think.
He Fang twist ending chaos. In 2014 the Internet for information security is still a lack of sufficient financial sector supervision, but we believe that the efforts of all parties, the Internet industry will be able to get financial security, health.