11
In recent years, we have heard the news about the Internet in the field of capital investment, the largest mergers and acquisitions in addition to BAT, the formations, that is, one has a vertical community of venture capital to get the message. Mom laps to get Tencent 50 million yuan capital injection, the United States won the SIG Asia grapefruit lead investor of $ 35 million investment, the United States and it received $ 2000 IDG Beauty collar vote shares, etc., the list goes on.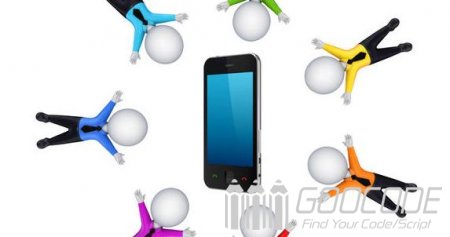 The same community, on the one hand is beautiful it Beauty, Freaky help, US grapefruit new vertical community representatives for the rapid rise, limelight without the two, on the other hand, to the horizon, Mop represented by the traditional integrated community, and local community portal constant decline, decline, declining Alexa ranking horizon, Mop the headquarters moved to Nanning, described as rainbow night.
In the end is the reason? Community obsolete? Or the End of the World, Mop pampered, become lazy a. Why community flourished appear side, one side of recession phenomenon? From the case, the mother network that the PC era has a certain influence on the community circle no fading in the mobile terminal's mother, but instead more and more active and has become the darling of the capital, has become a model for the mobile community.
Forum is dead
Seems to have been born in this community for 30 years, has created numerous hot topics, new vocabulary, and numerous VIP thus unknown to the network platform from the center of the world stage (Lei Jun, Ma, Ding et al., Was once a mix of veteran BBS), seems to come end, the development of the Internet connection disappeared in the flood. Really, is this really true?
Detail, this is a forum, BBS has sunset sun, the real community is nascent growth. Forum this electronic bulletin board system, the delay of the old platform is no longer a public utterance to meet people's needs. When the public is no longer a sound one particular era desire and expect, and become accustomed to people and then looking for a more personalized platform for self-expression. When people continue to speed up the pace of life, the heart becomes more anxious, people want to find a more rapid communication tool.
Social Revolution
People-oriented technology policy is not just an empty slogan, from the development of computer science and technology to solve the government, business needs, IBM's mainframe era; to resolve individual work and entertainment needs, Microsoft's PC, Mac launch of Apple; now people the basic desire, emotion, expression demands, Facebook, microblogging is on the rise. 10 years ago, people in the form of communication on the network, primarily spoken word reply, few real personal avatar; today, 10 years later, a variety of self-timer, sun wow, voice, small video everywhere.
It is said that the star microblogging sun baby, because a stall popular parenting programs, because they want to make money, let us refute this ridiculous point of view, look at your own behavior as a man to know. People want to communicate, to express, but also highlight the personality. Who would have the energy every day to go to the Forum BBS cynical remarks published known it? Nobody is saying that kind of speech is not important, the expression of individual personality itself is promoting an open society.
Mobile Internet era
Development of mobile Internet, has made communication, access to information eliminates limits of time and space. Free time and space constraints of the Internet a more thorough and more in-depth involvement of people living, working and learning. If under-PC era, the scene of Internet applications is a fixed table and a half as a bit can move the chair, then the mobile era, Internet applications will be the scene at any time, any place. Who would have time every day staring at a screen refresh latest posts, open individual centers to view the latest news, a smart phone vibrating reminder enough.
Meanwhile, smartphone portability and functional diversity, allowing people to be able to send photos, voice and video anytime, anywhere. Microblogging letters and other emerging communication platform that meets the immediacy of people communicate, but also the expression of a social personality, highlight the civilian population characteristics, so that people fleeing Forum BBS also flattering.
Community newborn
Changing mobile Internet and social networks brought Evolution is a traditional BBS forum for real community, evolved from weak to strong social relationships social relationships; from weak to strong user personalization of individual users; pour sound from the external platform to express self intangible networks; become a real shared common values from the sociological definition of social groups.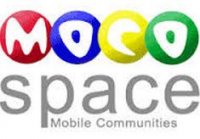 In this group, in which individuals get a sense of security and general social relations beyond a certain wanton freedom, meaning a sense of belonging and showmanship. New vertical community to specific populations, such as interest, identity, occupation as a starting point to grow and provide the corresponding consumer demand and thus form a stable business model.
Content produced fusion
PC era community interactions can "see post", "post", "reply" to describe. In the mobile side, "interactive" behavior has changed, one of the most straightforward explanation is that before you can knock a post keyboarding day, now you can type on the phone for an hour it?
Because the phone smart sensors (camera, microphone, gravity sensor) sake, various sun photos, voice, video and other interactive behavior of the short has been fully replaced posting. But this does not mean that such trivial casual short interactive content worthless, more frequent "post" behavior accelerates the speed of information exchange, so that the community as classroom teacher by - students speak dull mode, dynamic mode of development for daily conversation, community become more viable force.
Interest and Health
Wong Kar-wai, "Ashes of Time" in Ouyang Feng has a line: Everyone has their own dedicated things, in others it seems a complete waste of time, he is very concerned about. The so-called no common interests and topics, chat less than one, also play unfamiliar. Vertical community as a starting point, and in-depth exchange of immediacy and implement sociability, making interest because strangers come together, slowly familiar acquaintance communities become communities of interest, as the reality of the community in general, precipitation users social relationships, and also to provide appropriate to meet consumer demand, will not easily move. Provided to meet demand, it is the business model of vertical community, when advertising is no longer as advertising, both for customer satisfaction, but also in line with the mobile terminal feasible way to show ads.
Vertical segments - Future Mainstream
All these facts show that the arguments by the mobile Internet era has been completely personalized arrival. Constantly split "meta needs" to create a personalized numerous vertical communities, these communities crumble integrated community. Or we can say that the future of the common general mass market, will completely disappear.
For comprehensive community and the local community portal, the vertical movement of the operation will be the end of community inescapable choice. In this regard, ranking the forefront of the millions of fans of millions of micro-channel public numbers "gourmet", "tourism" and other personalized public number is the best proof.