7
Introduction
As a marketing person, especially online marketing people, it should be said that the basic skills of writing, every marketing person should have the ability. Whether it is written Marketing Plan, write soft, PR articles, or planning events, promotional copy, and both require writing skills. However, a considerable part of the marketing people are not good at writing, for writing very headache.
In fact, writing is not difficult, there are routines and rules to follow. Today and share your own combat hundred articles summed up routines and rules of writing, regardless of whether your writing is outstanding, after completion of this routine, you can write at least a moderate level of the article. This routine is very broad applicability, not only for the article, for programs, promotional copy are applicable.
Write an excellent article, can be summarized as a few words, "column outline; refining center; padding content." Here I writing this article, for example, were elaborated.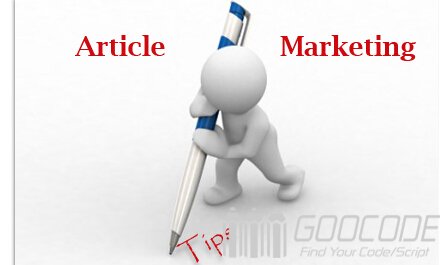 Second, columns outline
Before writing an article, the first step is to outlines, this is a prerequisite to write the article (you are not always write articles feel unable to start, because you do not have a column outline the reasons for not listed first outline, any person will not start).
What is the purpose of the column outline, columns outline the purpose of splitting the article, the article is split into different sections, each relatively independent; a small portion of each split after split can continue to split layer.
This way, have a clear idea of writing and write place. When doing this step, use the outline to strokes, or ideas will not keep up.
Third, the refining center
Now every small article came out, and has its own theme. In accordance with the theme, filled with content on it. This step is to refine the skills center.
Such as "column outline" this little article, I refine it to "outline the meaning set forth column" and "an example to show how the column outline" two central part, the two parts independently of each other. This step is actually a step in another application, but this split finer, directly to the paragraph level split up, each center is a paragraph.
Each little article after all extracted from the center, you can start the next step, the fill.
Fourth, the fill
Each small article is split paragraph level, paragraph level writing is very easy, the content can be filled in accordance with the theme.
Under normal circumstances, a piece of content, there are four five sentences on it. This step is very simple, as long as the primary school essay written, can do this step. For example, "explained column outline meaning" this is something that we look on four points, try to write your own, it is easy to get.
A simple center every paragraph written a small article came out. Each small article came out, the whole article it out.
Of course, although this step is to do well, but for some of the more abstract passages center, filling is not so easy. For such passages, but also have to solve tricky. That will be summarized into a few words or a small sentence, and then get the next search engine to find someone else wrote, and then summed up the views of the Centre, excluding worthless, there will be creative, and brought use can be.
This is a few steps down, an article came out, the framework is clear, the theme is clear, if sufficiently superior in style, then, is an excellent article.
Fifth, outside the law, "the law"
Of course, only a step above that operational aspects of writing skills to master these, just so you have to write excellent articles on the basis of, if we really want to write excellent articles, but also have the internal strength, is to have ideas, excellent summarized ability, and good style, these are the elements of a good article to write.