6
SEO is a relatively mysterious profession, in an outsider view, it seems a high-tech look, how to explain with Mom and Dad are not clear. But insiders view, they often have their own look down their emotions, they feel bitter in this occupation force, the status is not ye. Even if someone is rich, and can only muffled fortune, like how high-profile because SEO is not up. Anyway, this industry is very uncertain.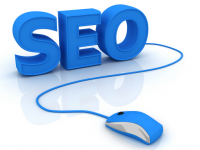 Ever since the micro-blog, the search engine seems less favored, and also SEO has become more bleak. Circles circulating this atmosphere of terror: no future, no food to eat, SEO should be dead.
Internet situation two days a small change, if SEO is not promptly excreted moldy old concept, it is really Siyouyugu a. When the floods came, the fastest way to die is motionless. Now the search engine traffic to control the longer Yizhuqingtian the, SEO is to follow the changing flow of residual brain thinking that the king.
Flow ah flow, we do SEO of early heart, not just to those people tough battle traffic it? Not forgetting the beginning of the heart, die faster. Flow is king, is a wolf, and if you can not control it, it is best not to introduce it to, or is asking for trouble.
The traditional thinking is through SEO keyword ranking to get traffic, but like red hot keywords; a little better, it will do massive long tail; the availability of resources, build a brand directly own the word out. Whatever the method of operation, the goal is to bring in traffic. However, the introduction to after that?
Yes, after bringing in, they begin to luck. Our impression of SEO are responsible for bringing in the traffic, as to how come after traffic circulation, consider not by much. So, after a lot of traffic coming in like a disoriented, I do not know how the final, missing the.
In fact, there is loss of flow is normal, your site are not glamorous, of course, impossible captured the hearts of all beings. However, this does not mean you can let themselves go these flows. The traditional SEO thinking is precisely the lack of traffic guidance and screening thinking. If you just stay in the drainage SEO this step, the equivalent of selling stuck in the "simple-minded forward" stage, although very enjoyable, but silly very naive.
For traffic guidance, in fact, we often say that the user experience, the purpose is through quality content and associated content clever step by step guide to visitors to the trading page, and ultimately complete the transaction. The traffic filtering is much more complex, the need for continuous follow-up interaction, usually need to guide visitors to the micro-blog or mailing list, with different content to potential customers tapped.
A do SEO usually ignore these two processes, a little better SEO also possible to align the flow diameter, let into the traffic to your site as accurate. As for the flow of processing, usually can not intervene or do not know how to intervene. The results, SEO has become a very rough means of promotion, after the rise of micro-letter microblogging this platform, SEO becomes more impersonal, because the micro-Bo can be more close dialogue with the customer.
In fact, as long as the keyword a good tune, traffic coming from the search engines is very high quality, but if you come in after facing a cold site, these flows are likely to flee lost out. If you're still desperate to publish articles to import through the long tail traffic, even to punch through the madness outside the chain of popular keyword ranking, it would have to calm down and reflect on why they are so hard to force a. The good SEO promising career, do not be heretical hurt bones. Did not do, it must be the right way, but not without a future.