0
HTTPS This is a lot of websites that are used to protect user data. It is enabled when the user logs in. More often, due to trade-offs in performance overhead, basically all data is transmitted unencrypted. Multimedia files, especially streaming media, seem to have no security problems in plain text transmission. However, they actually have very serious consequences, such as being maliciously hijacked traffic, and inserting a small advertisement on the page. The visitor also thought that this was the advertisement provided by the interviewed station. If it is a normal advertisement, it can be tolerated, but pornographic gambling false medical advertisements abound. This is certainly not a good user experience.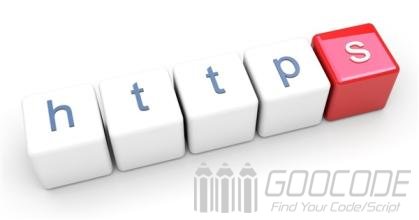 So, in our particular environment, it's okay to focus on HTTPS, not to mention deploying HTTPS for the purpose of protecting user privacy.
In fact, as a technical team leader, at least a few iconic events about HTTPS this year should attract your attention:
YouTube enables HTTPS encryption, and 97% of all traffic is transmitted over HTTPS (and 3% is due to compatibility with older devices).
Netflix announced that it will encrypt streaming video using HTTPS. Streaming video streaming is a technical challenge, but Netflix has undoubtedly found a balance.
Apple announced at WWDC 2016 that all applications in the App Store must have App Transport Security security enabled by January 1, 2017. App Transport Security (ATS) is a privacy protection feature introduced by Apple in iOS 9. The plaintext HTTP resource is blocked and the connection must go through HTTPS.
Globally, among the companies that promote HTTPS technology, Google is the most active, specializing in a special page to monitor the "HTTPS implementation of major websites", and Google has more than 85% of the links to enable encryption. . In contrast, Chinese Internet companies do not pay enough attention to this aspect. Therefore, this betta fish friend has a little pride to tell me about this matter for a certain reason.
Paying attention to HTTPS is a duty and responsibility.
Seeing the micro-knowledge, if a company can go further than others on the technical level, and is willing to make input and do something to change the user experience, other places must also pay attention to it. According to the game, a live room can support millions. People also send a curtain at the same time. From a technical point of view, the user's requirements for the barrage system are actually quite high, and it is necessary to support a system with high concurrency and real-time performance. It is also difficult and challenging to do.